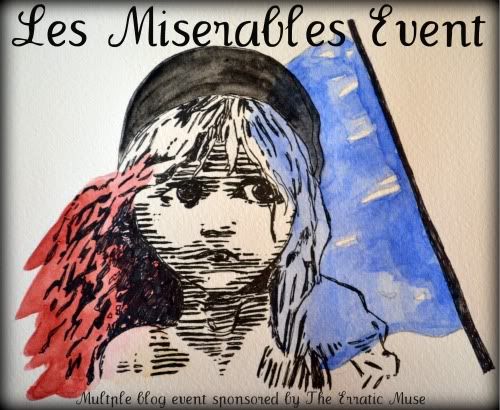 I am now officially ready to launch the Les Miserables project. :-)

I'm hoping this can be a fun event for us all. Please read more and link up if you're interested in participating by reading the event page.
The deadline for the essay contest is also the kickoff for Les Miserables week. Please submit your essays before May 23rd. There are going to be some truly amazing prizes (and they're not all girly, so guys, be motivated too).
I'll be hosting a Les Miserables giveaway to start the fun as soon as I get details figured out.
If you aren't familiar with Les Miz, you really should and it's not too late. Read this post for some ideas to get started.
Artwork for this amazing blog button was done by PolkaDot. Please appreciate her artistry by adorning your blog with it. :-)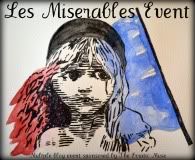 Post your link on the event page!
Let me know if you have any questions. I'm very excited about this. :-)
Thanks for reading,
Miss Pickwickian